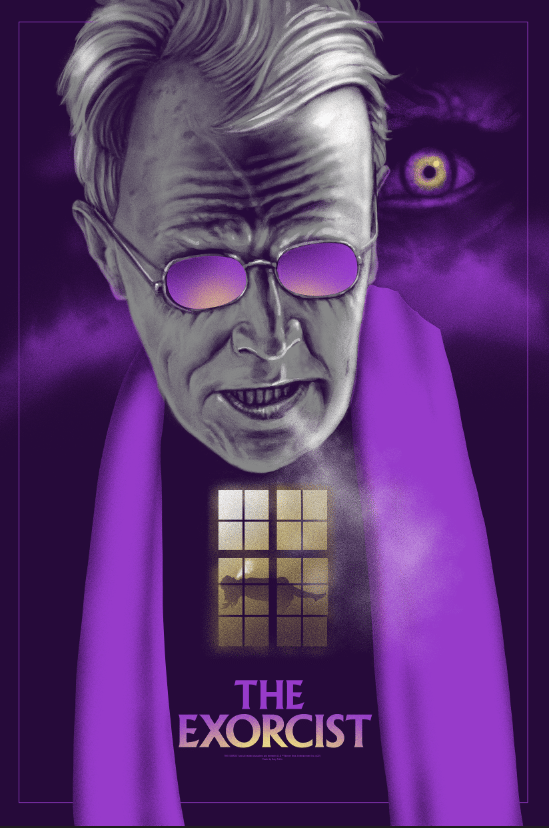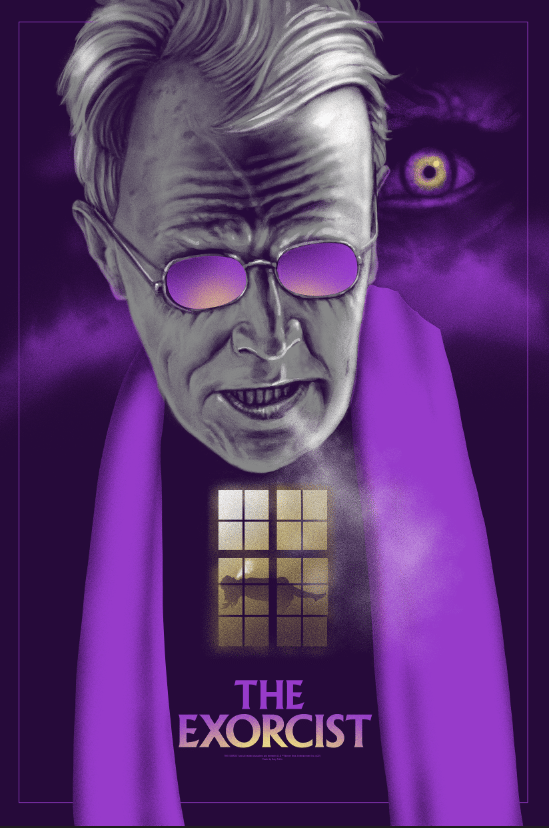 The Exorcist - Father Merrin
$85.00 / Sold Out
Actor Max Von Sydo defined the role of an exorcist in his portrayal of Father Lankester Merrin, a priest who is determined to save Regan MacNeil from possession. Regan's bedroom was always cold in the film. I once read that director William Friedken made sure the bedroom set was below freezing so we could see the actors breath in a natural way. That little piece of movie trivia always stuck with me and it's reflected in my artwork. I would imagine it's a form of torture during long hours of shooting.
The Exorcist - Father Merrin
By Gary Pullin
24" x 36"
AP edition of 20
Screenprint
Signed and numbered by Gary Pullin
$85
Officially Licensed with Bottle Neck Gallery.
Ships in May