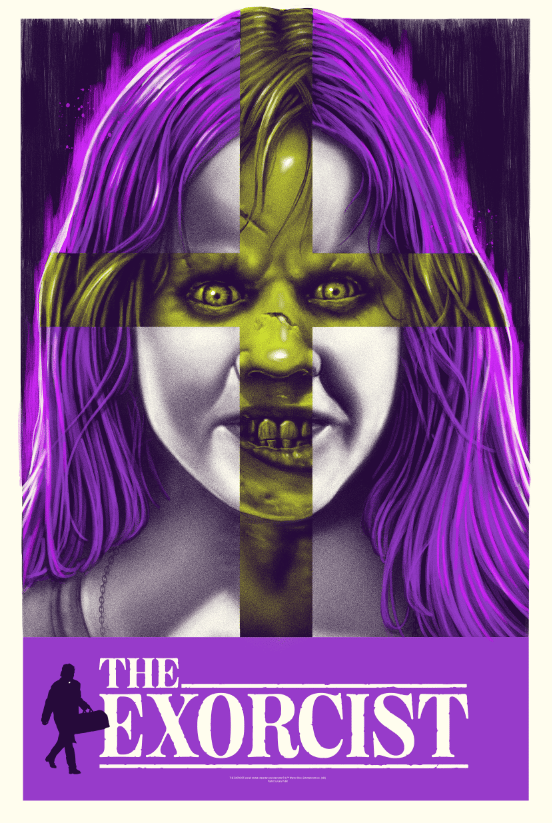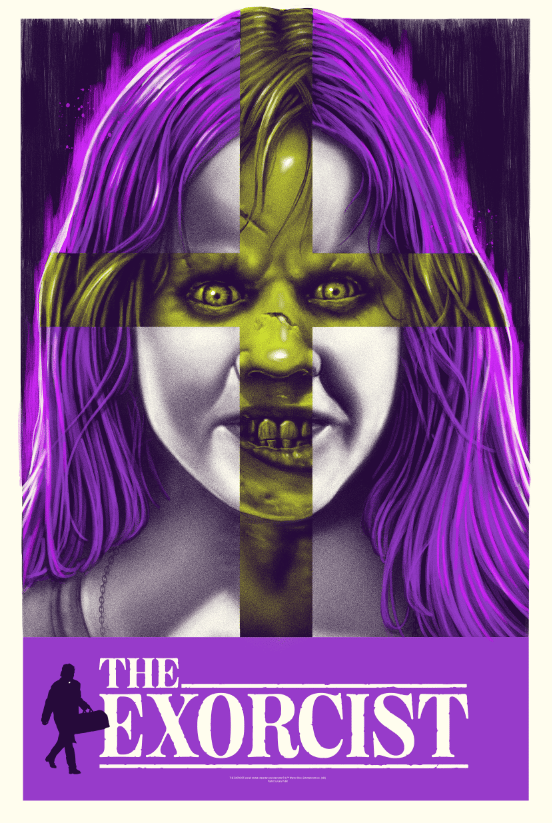 The Exorcist - Regan
$85.00 / Sold Out
The power of you know who compelled me to create this limited edition screenprint for The Exorcist! I really wanted to focus on the duality of good vs. evil happening inside Regan MacNeil, played by the great Linda Blair. Dick Smith's make-up on The Exorcist is a benchmark for a lot of special fx artists and I tried to highlight that as well.
The Exorcist - Regan
By Gary Pullin
24" x 36"
AP edition of 20
Screenprint
Features glow in the dark inks
Signed and numbered by Gary Pullin
Ships in May
Officially Licensed with Bottle Neck Gallery.